We've organised our resources to help our customers protect cash and control cashflow.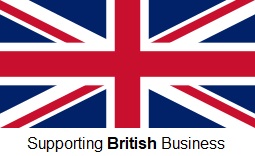 Latest Update: We are continuing to provide Hire Purchase, Leasing, Contract Hire and re-finance facilities to new and existing customers, prioritising those involved in essential support services and critical supply chain activities. We have also extended our 0% Equipment Finance Promotion to 30th October 2020.
For further updates subscribe to our Mailing List
---
Introduction
At Rivermore we believe in listening. Because by listening to you and understanding your objectives and what outcomes you require we can then do our best to help you achieve your goals. That's what we do.
What do you want to achieve? We're listening.

Request a Zoom Meeting with a member of our finance team.
Who are we?
Rivermore is a multi award-winning independent non-bank finance and leasing company established in 2004 to offer UK businesses commercially viable alternatives to the traditional sources of bank finance. We believed, and absolutely still believe, in choice, value and service.
How can we help you?
Fast forward to today and we continue to offer simple, quick and hassle free equipment finance solutions delivered by industry professionals with an in-depth understanding of customer requirements.
In 2019 members of the Fork Lift Truck Association voted Rivermore Asset Finance their Supplier of the Year. Rivermore are the only independent finance company ever to win this prestigious award.
See also: Products & Services
See also: More about people
See also: Our business principles
Customer Zone - Navigation
Customer Zone - Home ▮
Company Profile
Our Business Principles
Finance Facilities
People
Instant Quote
Foreign Exchange
0% Finance Plan
Capital Release Plan
Contact Information
Direct Debit Info
Legal Information
Privacy Notice
FREE Competitions
www.rivermore.com
---
Latest Updates
Follow @rivfingrp
---
Customers
Rivermore customers range in size from SMEs and private owner-managed businesses (80%) to larger organisations, FTSE100 companies, Local Authorities and NHS Trusts (20%).
Our customers are involved in just about every industry from chocolate making, engineering and textiles to fruit growing, electronics and printing and over many years we have financed thousands of items of equipment for thousands of companies the length and breadth of the UK.
In 2019 UK businesses financed over £35bn utilising asset finance and leasing facilities. Business of all sizes will often use external finance to fund depreciating assets and retain their cash for working capital or investment elsewhere in their business. And that is what shapes our customer offering.
Just looking for basic Hire Purchase finance?
Hire Purchase, also known as Lease Purchase, is a basic finance product utilised by thousands of businesses who want to preserve cash and benefit from low initial outlay and claim the Government's Annual Investment Tax Allowance, subject to HMRC rules. Our Hire Purchase agreements offer fixed monthly repayments and ultimate ownership of the equipment you have chosen. It's also very easy to set up:
Call 0800 978 8386 and get a credit line set up (just takes 5 minutes and is completely free)
Select the equipment you require from your chosen supplier and agree the pricing
Get your instant quote from us and once you authorise us we'll send you the finance paperwork for signature and return
Once you are totally happy we will pay your supplier directly in full and your agreement will start
If you have any questions at any point before or during your agreement call our Customer Services support line on 0800 978 8386
What do we finance?
We finance most types of business asset, including:
Materials Handling and Warehouse Equipment
Manufacturing and Engineering Equipment
Technology Equipment
Renewables and Recycling Equipment
Commercial Vehicles
Facilities from £5k to £5m.
Types of Finance
Hire Purchase
Lease Purchase
Finance Lease
Contract Hire
Rental
Re-finance